Find the education, friends,
prayers and compassion you need to cope with your loved one's disease.


Learn how to:
LET GO 🌸LOVE WELL🌸 LIVE FULLY
in a community with Moms who
understand.
IF YOU'RE A MOM WHO IS...
Afraid your child will overdose
Lost on how to help your child
Tired of the financial heartache
Grieving the loss of dreams for your child
Tired of the disruptions to your family
Living in shame
Feeling alone and powerless
Tired of waiting for your child to get help
Obsessed with negative thoughts 
Filled with anxiety
Hopeless, alone and drained
Unable to focus ..
This
ALL-MIGHTY MOM
COMMUNITY
is for you.
OR ... IF YOU ...
Are recovering from your addicted loved one's disease, but
You lost your joy, identity or purpose
Want to recapture your dream
Want to grow in your legacy
Want to influence other Moms who aren't where you are yet
Want to join the crusade to end the stigma and find recovery options for all ALO's
JOIN US and Recapture
Joy, Identity and Purpose!
THE TRUTH IS ...
You can't control your adult child's choices, but you can control
how you respond to your child.
Having a sick child makes you feel powerless.
Reclaim some of that control by placing yourself in a community with Moms who understand.
We are CHIEF HOPE BUILDERS.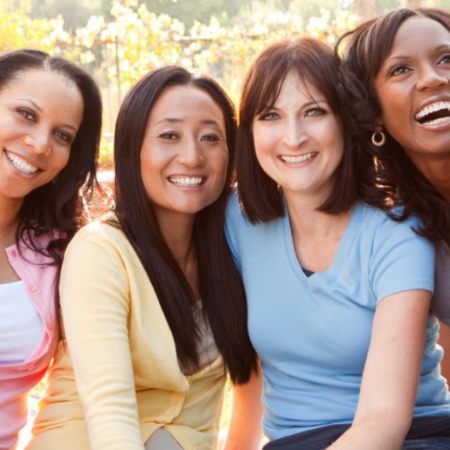 When you're in our community you will:
Gain confidence
Make clear-headed decisions
Learn how to let go with love
Build a better relationship with your addicted loved one
Make new friends
Find new ways to communicate
Be more present with friends and family
Sleep better
Find more energy
Discover your purpose
Be accountable
Love yourself more
Work on stopping your obsessive thoughts
There's a community of moms waiting for you.
If you don't take care of your wellness,
you'll be forced to take care of your illness.
The Chief Hope Builders are the Moms in our group.
We are dedicated to guiding you on your difficult journey. 
You don't have to walk this path alone. If you immerse yourself in a community of moms who understand your pain and frustrations, you'll find peace, understanding and place to breathe.
Our Moms listen and feel your pain.
You'll find courage, hope, and a better understanding of addiction, your child, and how to take care of yourself. 
Let us hold your hand and help you lead the most important person in your life --- YOU!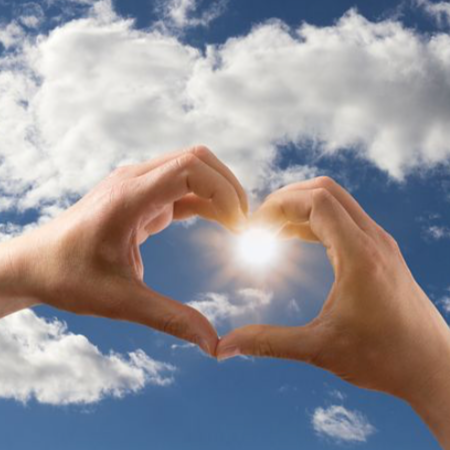 HERE'S WHAT YOU GET:


Monthly Bible Study

What's App connection for immediate prayer requests

Courses - existing and new ones

Monthly Book Study

Resources 

Private FB group 

Recorded support group meetings 

Accountability partners 

Mentor Mom Partners (One-on-One) Boundary Buddy

Self-care challenges 

Worksheets

Office Hours (Coaching Sessions)
Featured Speakers Include
(but not limited to):
Recovering addicts
Addiction Counselors
Addiction Psychiatrists
Detox facility personnel
Book Authors
Recovery Home (Inpatient/Outpatient/Free/Paid) Speakers
YOU and other Moms in the group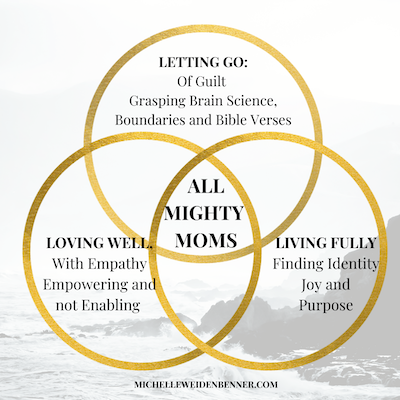 Healing in Three Stages
Moms are guided on how to:
LET GO of the guilt, shame and chaos.
LOVE WELL despite their addicted children's disease.
and
LIVE FULLY by recapturing their identity, joy and purpose.
DON'T TAKE MY WORD FOR IT ...
"Before I joined the All-Mighty Moms Tribe I felt alone, sad and stuck. I was emotionally exhausted after many years of being the mother of an adult child with substance abuse disorder. 
After being in the midst of other moms who truly understand, I have learned new strategies about how to communicate with my son. I am able to have joy in my life despite the fact that my son is not choosing recovery… yet. 
I learned it is possible to be loving while still having healthy boundaries. I learned I am not alone. I still have my sad moments but with the support and encouragement from the ladies in the group, I am better able to get back on track and moving forward, rather than staying consumed by my emotions. 
  Michelle Weidenbenner (our chief hope builder) and the other moms in the group have helped me realize there is more to my story. I am motivated to learn more about the disease of addiction. I am determined to get involved in helping others. What exactly that looks like, I don't know yet - but I do know that I am being lead in the direction I'm meant to go and I'm excited to get there. 
This amazing group of women pray for, encourage, teach, and love one another. And we all have HOPE for all of our children."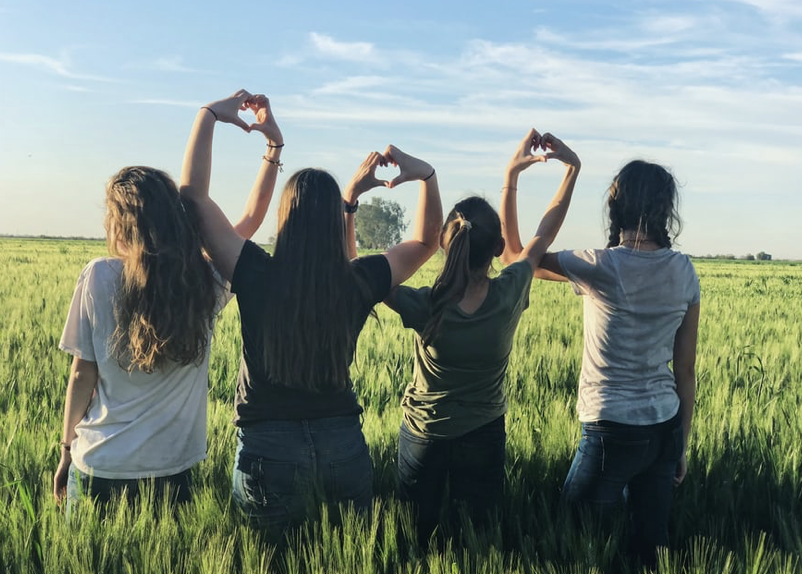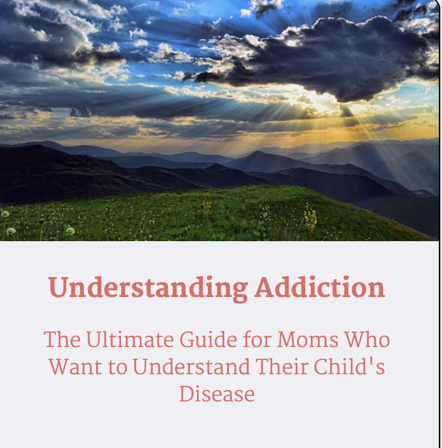 Included in the Membership
Included in Membership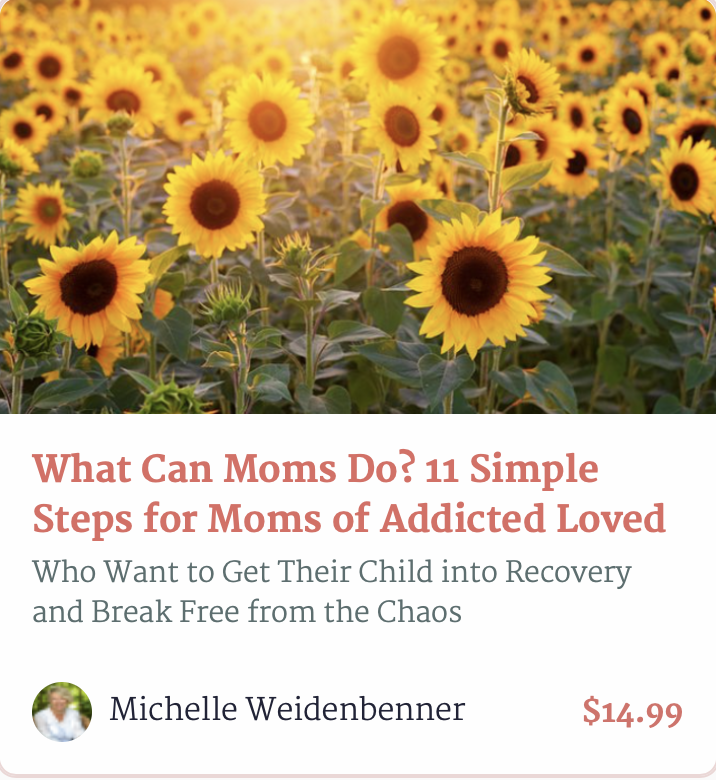 Included in Membership
Boundaries

How to listen without enabling

The brain in addiction

How to love your child and hate the disease

Healthy Mom Plan

Recovery options

How to let go without giving up

Codependency

Parenting grandkids

Self-care for mind, body, spirit

Recipes that build stamina

Guilt and shame

How to get your child into recovery for life

How to create your personalized resource one-sheet

12-steps of recovery

Questions to ask recovering addict

Stages of recovery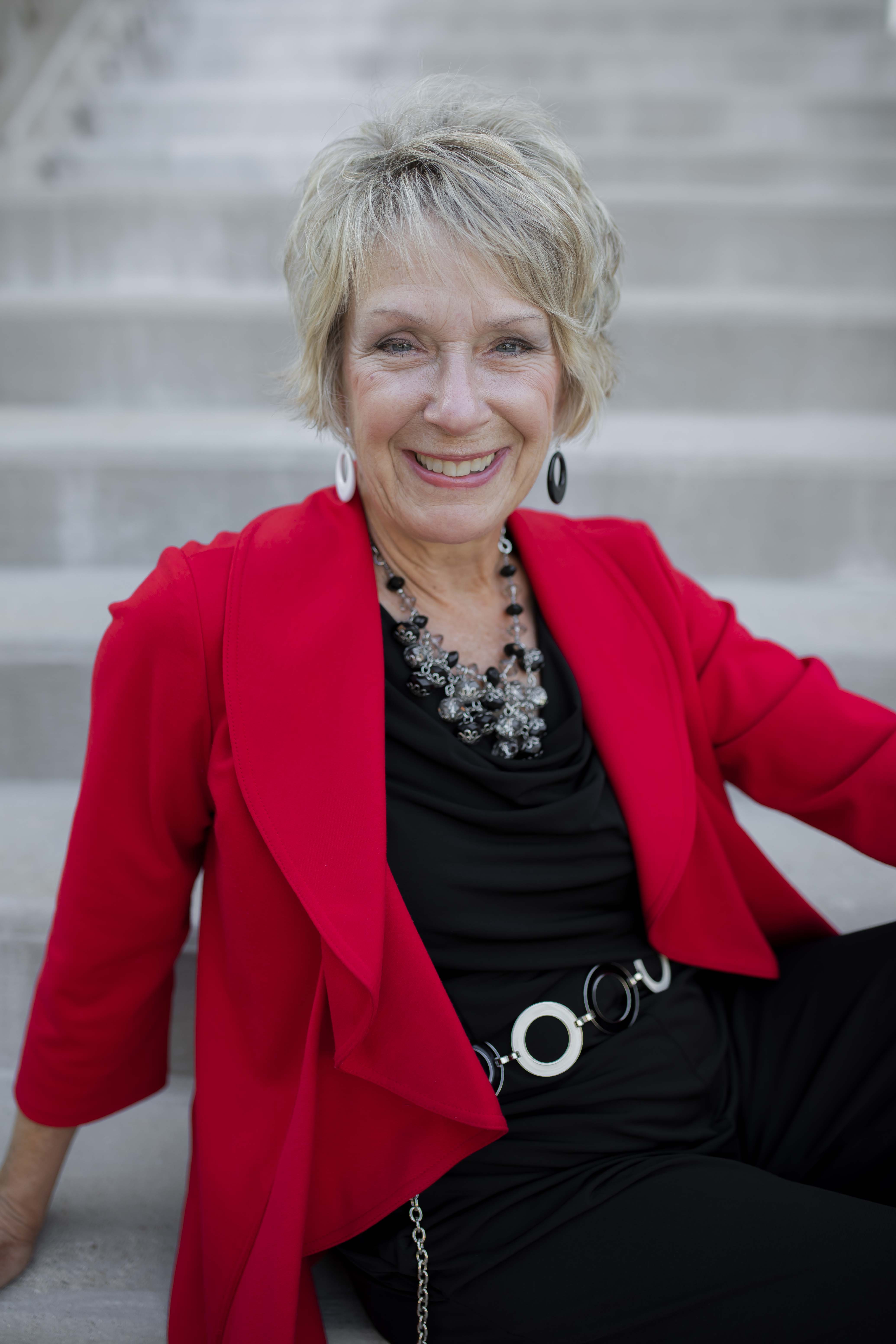 Hi, I'm Michelle.
Your Chief Hope Builder.
When my son was struggling with a substance use disorder, I didn't know who to turn to. I couldn't find the help I needed. My friends didn't understand.
I read addiction books, attended conferences, and talked to recovering addicts.
Once my son got into recovery, I felt God calling me to lead other Moms going through the same situation.
Now, I'm here to help educate and comfort you on your difficult journey. I'm committed to helping you connect to your self care, so you can recapture your life and live in your purpose.
Author of Moms Letting Go, Without Giving Up, Seven Steps to Self-Recovery.
Unhackable Moms of Addicted Loved Ones, Closing the Gap Between Havoc and Hope launches Mother's Day 2022.
Founder of Moms Letting Go.
Certified UNHACKABLE Coach.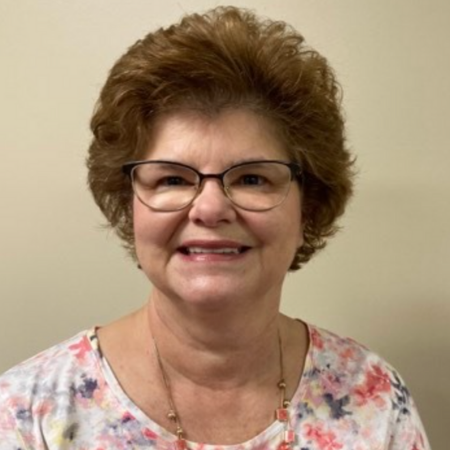 Chief Welcome Warrior
Mom of 3- a daughter in heaven, two sons, one a recovering addict
Christian wife
Retired Family & Consumer Science Teacher and Guidance Counselor
Seamstress
Encourager and Cheerleader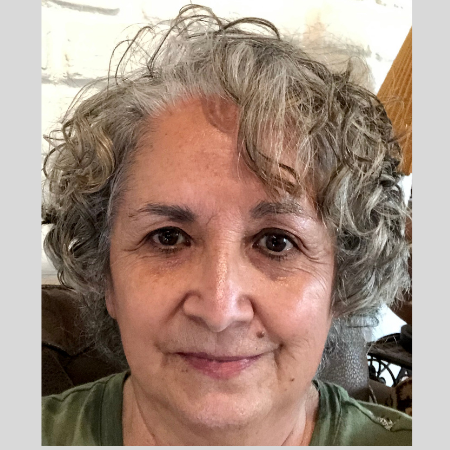 Facilitator, Mentor, and Chief Listener
Proud mom of a recovering addict
Years as a Student Guide and Psychology Teacher
Proud daughter of a beloved prayer warrior and intercessor Mom
Neurology Nerd who enjoys learning about brain science.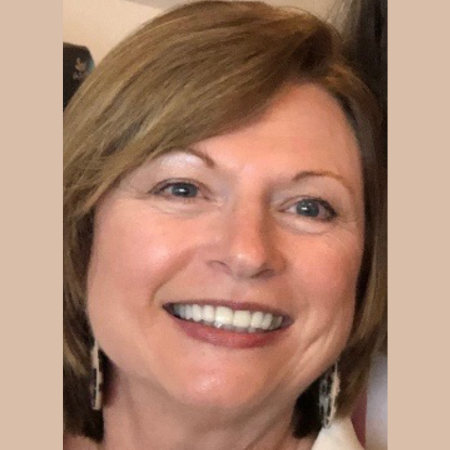 Speaker, Certified Life Coach
Sunday school Teacher and Bible Study Facilitator
Chef Extraordinaire
Moms to seven, Grandma to five
Mom to a recovering addict
"The heart of man plans his way, but the Lord establishes his steps." Proverbs 16:9
FREQUENTLY ASKED QUESTIONS
QUESTION: What if I can't attend all the meetings or have to miss one?
A = All our meetings are recorded and stored in the Private FB group for your review at any time.
QUESTION: What if I want to stop my membership?
A = We will hate to see you go, but we understand that needs change. Send an email ([email protected]) and let me know, and I will delete your membership automation. You will no longer have access to the courses or private support group, but you can continue to find hope in our private MomsLettingGo FB group.
QUESTION: What if I can't afford the membership?
A = The private FB support group, MomsLettingGo, is free and full of helpful moms and resources.
QUESTION: I don't have a computer or an iPad. Will I be able to view everything from my phone?
A = You will have access to the courses and support group via your phone. However, if we have partner-sharing in the weekly Zoom support meetings you won't be able to participate in this experiential learning process via your phone. You will still be able to listen and participate in the discussion.
QUESTION: What if I want one-on-one coaching?
A = We hold monthly group coaching calls at two different times to accommodate your schedules. We will also have a one-on-one mentoring system in our FB group for those who want and need support ASAP.
Our one-on-one coaching fees are extra, but available. Both Michelle and Lucretia are certified life coaches.
Email: [email protected]
[email protected] - Lucretia
QUESTION: Do I have to finish all the courses within a specific time-frame?
A = No. As long as you're a member, you have access to all the courses and perks in the program. You can work through the courses on your schedule.
New courses will continually be added, and you will have access to all of them.